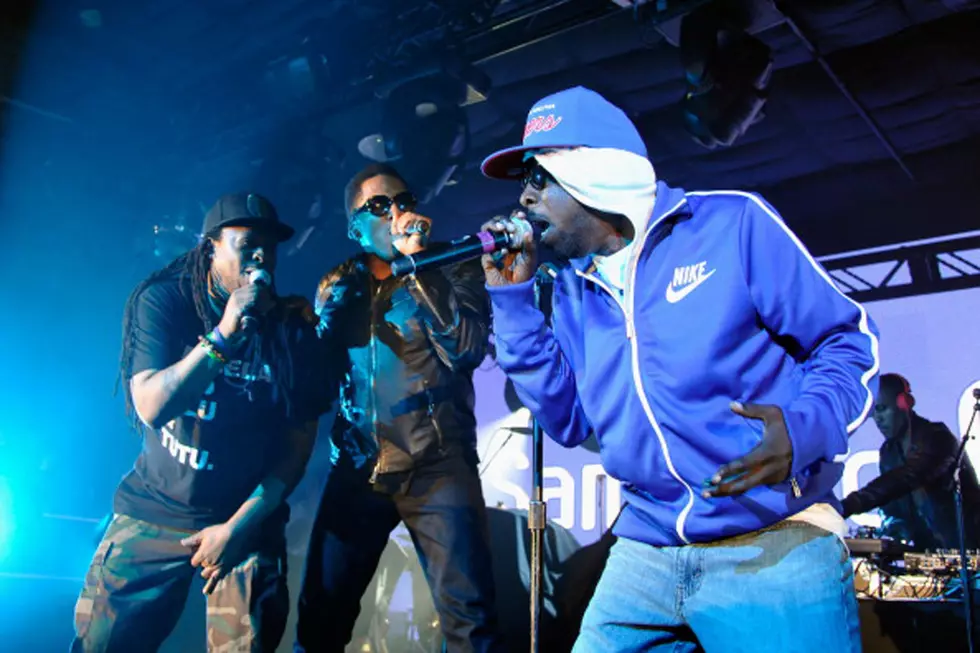 A Tribe Called Quest's New Album to Feature Kendrick Lamar, Andre 3000, Jack White and Elton John
John Sciulli, Getty Images
It may not seem like it, but it's been almost eight months since A Tribe Called Quest's Phife Dawg passed away from complications of diabetes and for the first time since then, the remaining members of the group gave an extended interview.
In a sit down with The New York Times, Q-Tip, Jarobi and Ali Shaheed Muhammad spoke about their fallen comrade, as well as their new forthcoming album, which we first heard about when L.A. Reid broke the news in August.
According to the legendary group, the new LP will be called We Got It From Here, Thank You For Your Service, and it'll feature Andre 3000, Kendrick Lamar, Busta Rhymes, Jack White and Elton John. In fact, Tip said talk of a new Tribe project first came after the group performed on The Tonight Show Starring Jimmy Fallon to celebrate the 25th anniversary of their debut  People's Instinctive Travels and the Paths of Rhythm.
"It felt right," he said. "The energy was right. It felt like we was those kids that had that big show in Paris when they were 19. It felt fresh. It felt exciting. It felt new. Plus, it was just good to be with my brothers after all of that time."
"It was like, 'Oh, this is the feeling that we've all been missing," Jarobi said afterward. "That was the night when Q-Tip finally said 'Let's just do an album. Let's just start tomorrow.'"
You can read the full New York Times piece here and purchase Tribe's new album on Nov. 11.
25 Striking Hip-Hop Album Covers That Will Make You Appreciate a Rapper's Creative Side