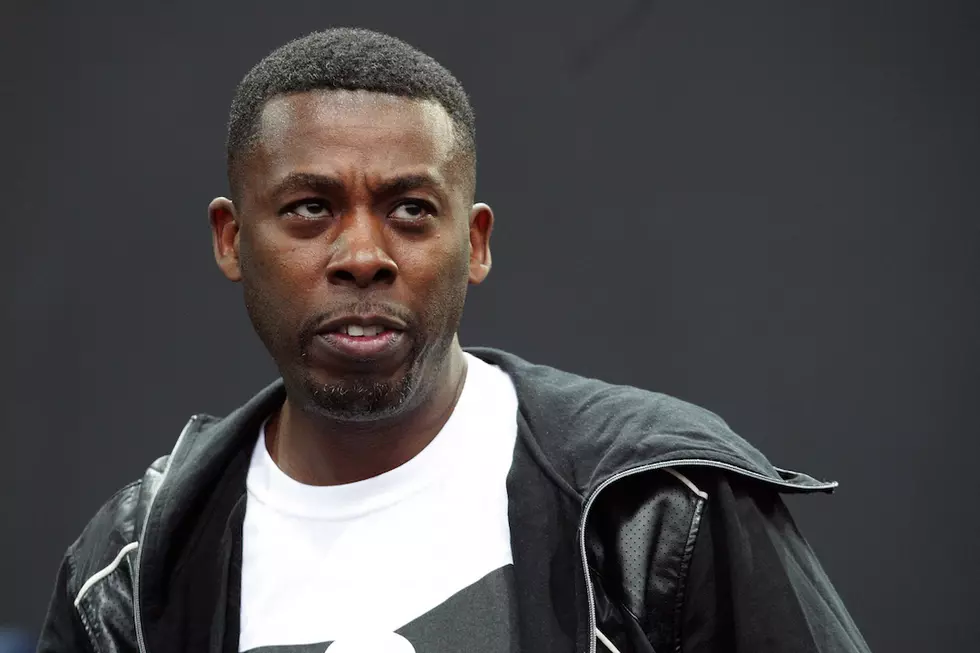 Happy Birthday, GZA! The Genius of Wu-Tang Clan Turns 50
Fergus McDonald, Getty Images
It's been over 20 years since Liquid Swords dropped, and you still won't find an album that mixes psychedelic and steely lyricism quite like that masterpiece did. Its creator, GZA (aka the Genius) turns 50 years old today (Aug. 22).
GZA, whose real name is Gary Grice, has been in the game for longer than most of his Wu-Tang Clan brethren. Inspired by the MCs he witnessed at the block parties, the Wu rhymer signed with Cold Chillin' Records as the Genius in 1990. His debut album, Words From the Genius, flopped and his touring experiences aggravating him.
So the Wu-Tang assembled in 1992. While Ghostface Killah, Method Man and Ol' Dirty Bastard proved they had the biggest star power of the group, GZA quickly showed he was one of the crew's sharpest lyricist. Besides Method Man, he was the only member of the collective to get a solo track on their the classic debut album, 36 Chambers: Enter the Wu-Tang. He's also the dude with the penchant for backronyms, coming up with W.U.T.A.N.G. ("Witty Unpredictable Talent And Natural Game") and C.R.I.M.E. ("Criminals Robbing Innocent Motherfuckers Everytime")
In 1995, GZA dropped Liquid Swords and it has since become regarded as one of the Wu-Tang's finest solo albums besides Raekwon's Only Built 4 Cuban Linx. Although GZA is still highly regarded, none of his albums have come close to reaching Liquid Swords' plateau.
GZA currently is a lecturer and is working to improve science education in New York through a partnership with Teachers College, Columbia University and the lyrics annotation website Rap Genius.
Watch the GZA's "Knock, Knock" Feat. Ghostface Killah, Method Man
See 100 Hip-Hop Facts That Will Blow Your Mind