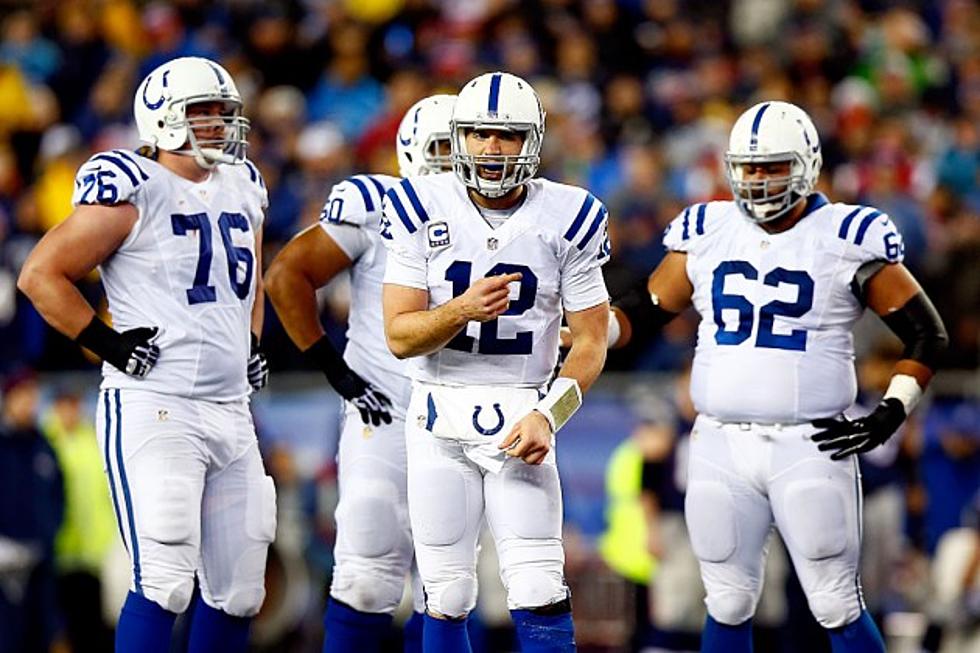 Colts Prescription Drug Promotion Is Wrong, But Well-Intended
Getty Images
Expectations are running high for the Indianapolis Colts this season. The team has improved each and every year with Andrew Luck under center. So, generating interest shouldn't be a problem.
Which makes this all the more curious. On Thursday, the team announced an unusual promotion on Twitter:
Usually, people show up with pens looking for autographs, so we're not sure how this will go over, especially considering the fact some NFL fans are so crazy they might actually be better off holding onto their meds.
Of course, it's probably worth noting that Colts owner Jim Irsay was arrested last year for possessing prescription that were not his. We're not sure if that episode inspired this stunt, but it does make you wonder.