College Football Week 13 Preview – Will Bedlam Reign in Rivalry Week?
Matthew Hoist/Getty Images
Thanksgiving weekend. A wonderful time of friends, family, food and unmitigated hatred for your archrival college down the road. Here are some of the big storylines in college football's biggest rivalry week.
Can Bedlam Live Up To Its Name?
The Bedlam Series between Oklahoma and Oklahoma State is one of the country's oldest rivalries. And while the series has historically been lopsided in the Sooners' favor (84-18-7) all-time, the games are seldom boring. Since 2000, eight of 15 matchups have been decided by a touchdown or less (two of the last three have gone to overtime) and the lower-ranked team has won six times.
With Oklahoma jumping to No. 3 in the polls, the Sooners know that their in-state rivals are all that stand between them and a playoff spot. But they also know they can't take this one for granted—OU barely escaped from TCU and star quarterback Baker Mayfield missed the second half with a concussion. (He is expected to be ready to go this week.) OSU, meanwhile, is coming off a disappointing loss to Baylor that likely ended any hopes of the Cowboys making the playoffs.
Oklahoma will win the Big 12 title and a playoff spot with a victory this weekend. Oklahoma State can still win the conference title with a win and a Baylor loss to TCU. But, given the lopsided nature of this rivalry, a chance to knock their archrivals out of the playoffs would be almost as sweet.
Can Nebraska Pull Off Another Big Ten Shocker?
The playoff committee made it clear that, if No. 4 Iowa or No. 5 Michigan State win out, the Big Ten champ will likely be heading into the playoffs. But Nebraska could throw a giant wrench into the works with an upset this week. The 5-6 Cornhuskers already hold a win over the Spartans and could gain bowl eligibility with a victory over the Hawkeyes.
Iowa doesn't wow you in any one particular element of the game. They simply win by doing a lot of things well and not making mistakes. The Hawkeyes are fifth in the nation in turnover margin and 15th in scoring defense. The offense isn't flashy (38th nationally) but has steadily improved this season, scoring 35+ points in four of its last five games.
Nebraska has been the nation's flukiest team this year, losing to BYU on a Hail Mary and at Miami on an overtime interception after scoring 23 unanswered points in the final eight minutes of regulation. And they beat Michigan State with a furious fourth quarter rally and a controversial call by the officials on the go-ahead score. So expect the unexpected with this year's Cornhusker squad.
The Big Ten would like nothing better than to have Michigan State and Iowa win this weekend, setting up an epic championship game with the conference title and a playoff spot on the line. But with as strange as this season has been around the country and in Lincoln in particular, would anyone be really surprised if Nebraska had other ideas?
Can Notre Dame Buy a Crystal Ball?
Based on this week's playoff standings, it looks like the one-loss team most likely to be left out is Notre Dame. The Fighting Irish were jumped by Iowa, Oklahoma and Michigan State and fell from fourth to sixth. Barring some upsets along the way, Notre Dame knows it needs to win—and win big—this week at No. 9 Stanford.
We have to give the Fighting Irish credit for fighting through a freakish number of injuries to key players to even put them in this position. But what may ultimately doom Notre Dame is its inability to predict the future. When the Irish first filled out their 2015 schedule, it looked like Murderer's Row, with the likes of Texas, Clemson, USC and Georgia Tech. But how could they have known many of those teams would fall by the wayside and leave Navy and Temple as Notre Dame's best wins? This week's matchup with Stanford is the Irish's last chance to make a statement against a quality opponent.
Is Les Miles Coaching for His Job?
110-32 record. Three SEC title game appearances. Two SEC championships. Two national championship game appearances. One national title. The No. 1 ranked recruiting class for 2016.
That doesn't exactly sound like a coach on the hot seat but, if the rumors coming out of Baton Rouge are to be believed, that's exactly the situation in which Les Miles finds himself going into this week's matchup with Texas A&M. LSU is 7-3 this season and is reeling after its first three-game losing streak since 1999. The Tigers have been beaten up on both sides of the ball, giving up at least 30 points in each of those losses (a first since 1948) while being criticized for a vanilla, one-dimensional offense and for failing to recruit or develop a quarterback.
The Mad Hatter has a $15 million buyout and it would take approximately $5 million more to buy out his staff. But as one source told ESPN that boosters are already committed to funding the buyout, saying, "In Louisiana, we expect national championships, and we're not in on it."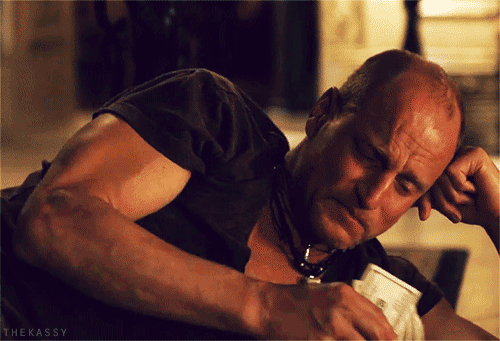 It may seem crazy to think about firing a coach with Miles' credentials, but welcome to the 21st century of college football. What have you done for me lately?
Is This The Beginning of a Beautiful Friendship?
There's no doubt that Ohio State/Michigan is one of the country's most storied and passionate rivalries. But in recent years, the celebration of hate has fallen on hard times, with several coaching changes and reversals of fortune. Since the 2006 game between No. 1 and No. 2, only twice have both teams come into the game ranked.
While Ohio State's loss last week put a damper on just how big this game could have been, there is bad blood any time these two match up. And the return of Jim Harbaugh has brought new life to rivalry, bringing some much-needed fire to the Michigan faithful. With Harbaugh and Urban Meyer, both teams take the field under the leadership of a fiery, confident coach with no shortage of ego. While it's too early to start making comparisons to Woody vs. Bo, Harbaugh and Meyer are breathing new life into a rivalry that is just good for college football.