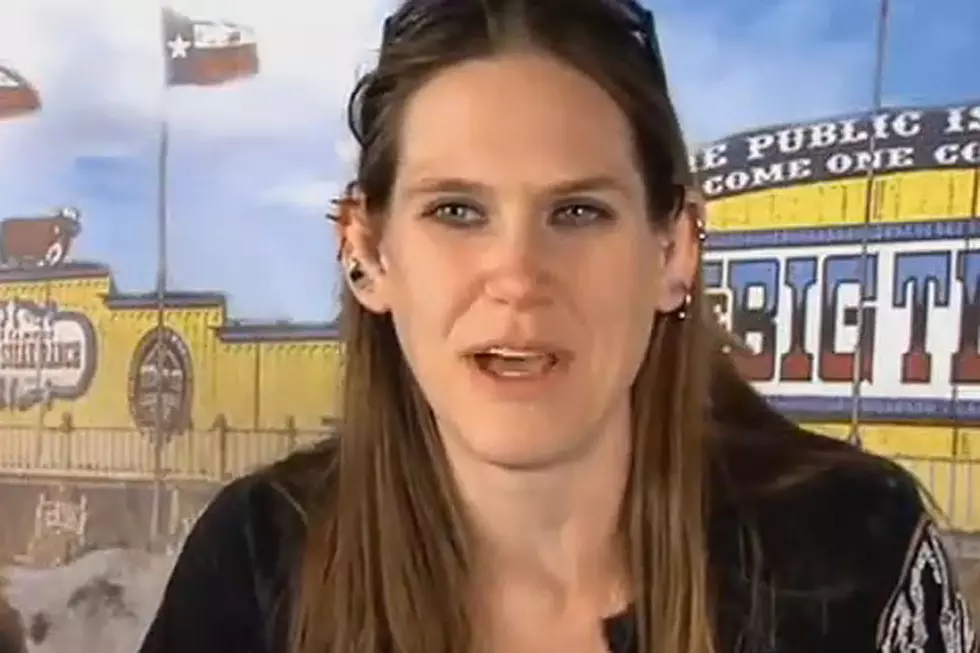 Woman Devours Three 72-Ounce Steaks In 20 Gut-Busting Minutes
bad videos78, YouTube
Try to remember the hungriest you've ever been. Multiply by about a hundred and you still wouldn't be able to polish off the amount of food this woman did.
As if that wasn't filling enough, Schuyler also finished three baked potatoes, three shrimp cocktails, three salads and three rolls.
Schuyler, a mother of four who clocks in at 120 pounds, ate the first steak in 4 minutes, 18 seconds, besting the restaurant's record that she herself set last year by a whole 40 seconds.
Schuyler was game for a fourth steak, too, but ultimately put the fork down and decided against it because she had grown sick of the taste.
For her efforts, Schuyler went home with $5,000 for finishing the challenge in under an hour, plus another $1,000 for winning a contest against four other teams with two people apiece.
After her performance at the Big Texas, Schuyler took her act to KISS in Amarillo, where she demolished a nine-and-a-half-pound burrito and proved there may not actually be a bottom to her stomach.