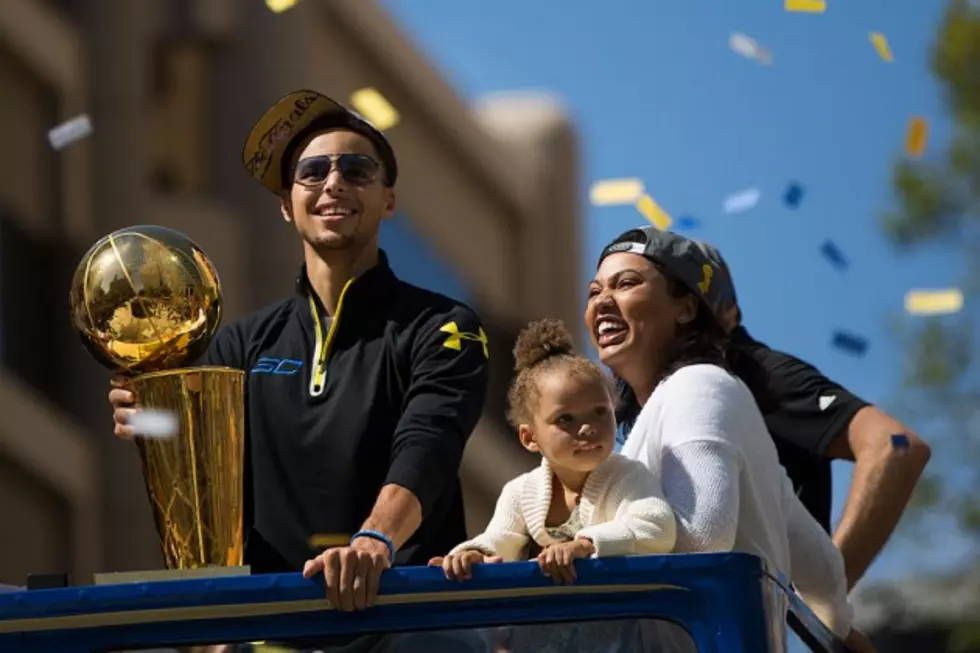 Even Stephen Curry's Nine-Months-Pregnant Wife Can Drill Threes
Getty Images
This is an exciting time to be a Curry.
First, Stephen was named NBA MVP. Then, his two-year-old daughter, Riley, became a media darling. Then, Stephen led the Warriors to the team's first NBA title in 40 years and celebrated by doing his take on a classic '80s song. Now, his wife is getting her moment to shine brighter than the glare from the Larry O'Brien Championship Trophy the Warriors won.
Ayesha Curry, who's pregnant with the couple's second child, is due in July and she's ready to pop – pop some threes, that is. On Instagram, Ayesha drained a three-pointer with ease, proving long-distance shooting is this family's calling card. She also wrote that she went two-for-two "and had to leave on a good note."
The world has been put on notice, so don't be surprised when Riley and her younger sibling start draining half-court shots before they can even recite the alphabet.