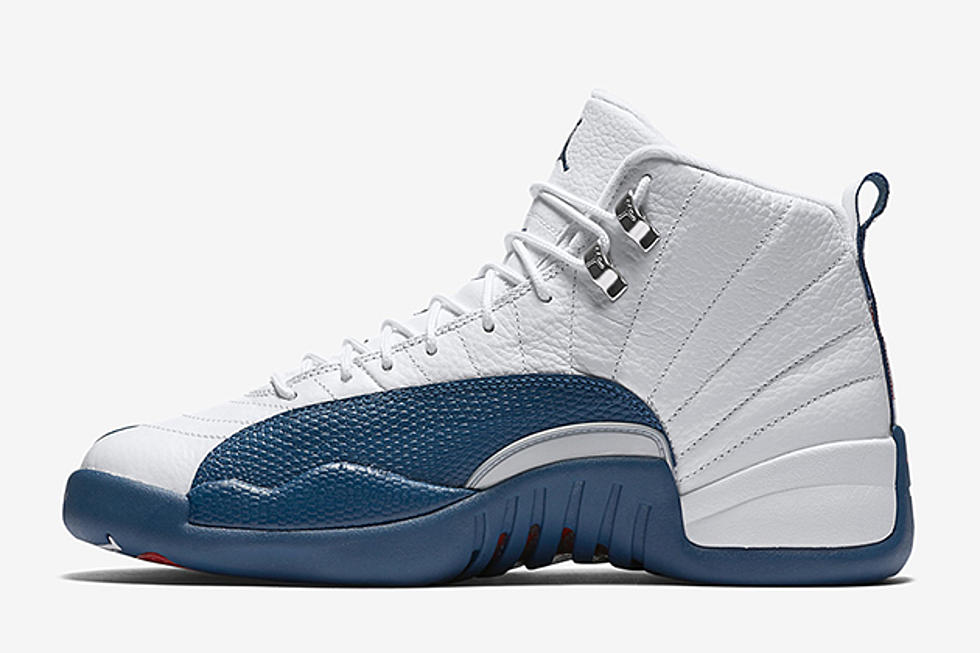 Sneaker of the Week: Air Jordan 12 French Blue
Nike
Jordan Brand is back at it again with another retro sneaker release that is expected to have a high turn out at registers across the country. It's a story that has been told time and time again with a cast of characters that changes slightly with each telling. Well this time the lead is a silhouette that we haven't seen in years, so long, in fact, that we had to make it our Sneaker of the Week.
Hot off the heels of The Master colorway, the Air Jordan 12 is looking to return to it's roots with a pair that we haven't seen in what seems like ages. The French Blue colorway is returning in all of it's glory and everything seems to be in all of the right places. The white tumbled leather is crisp and the french blue accents are cool and thanks to the Remastering program the materials used are now impeccable.
The last time that these were seen was a decade ago, which means that the turnout for their re-release on March 26 will be massive. Don't miss out on the Air Jordan 12 French Blue because lord knows when they'll make their way back out again.
20 Best Sneakers of 2015