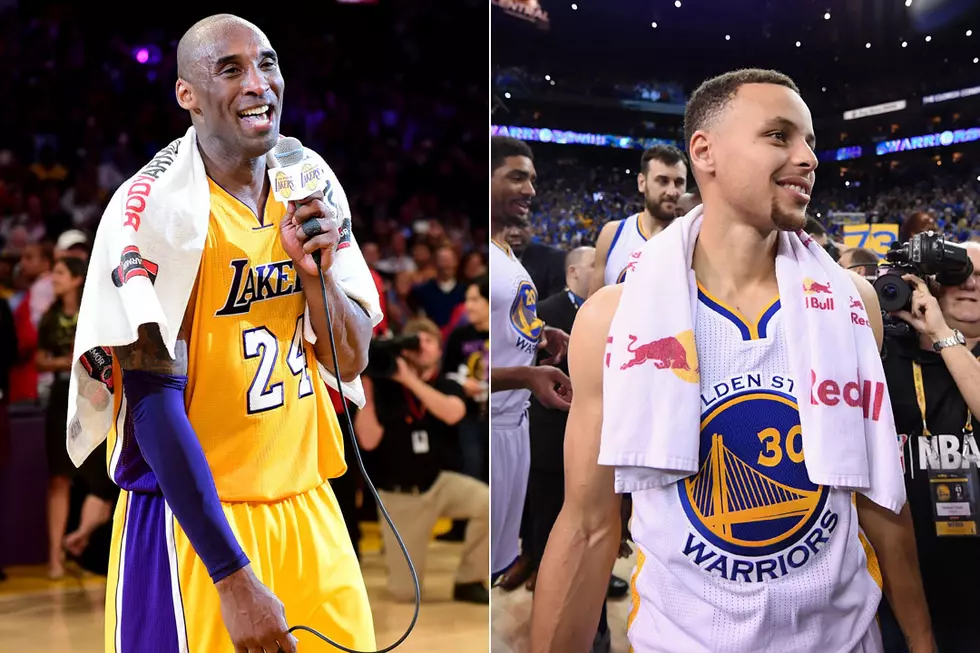 Kobe or Warriors — Which Performance Was More Memorable? [POLL]
Getty Images
The 2015-2016 NBA regular season ended as memorably as any season ever has.
Kobe Bryant, playing in his last game before retiring, went out with as big a bang as ever pouring in 60 points in the Lakers 101-96 win over the Utah Jazz.
Bryant's explosion came courtesy of the 50 shots he took, the most by a player in an NBA game in the last 30 years.
Meanwhile, a few hundred miles to the north, the Golden State Warriors etched their names into the history books by winning their 73rd game of the season, a record for most victories in a season by an NBA team, shattering the mark of 72 set by the 1995-1996 Chicago Bulls, which just so happened to feature current Warriors coach Steve Kerr on its roster.
The Warriors dismantled the Memphis Grizzlies, 125-104. Steph Curry, who finished with 46 points, had another big night, in a season so full of them that they've become ho-hum affairs. He rattled off 10 3-pointers, becoming the first player to ever make 400 in season (402, to be exact).
Bryant saunters off into the sunset on as high a note as possible, even if the Lakers failed to reach the postseason. The Warrrios, meanwhile, continue their assault on history. they being the playoffs with the knowledge that another NBA title could make them the greatest team in league history.