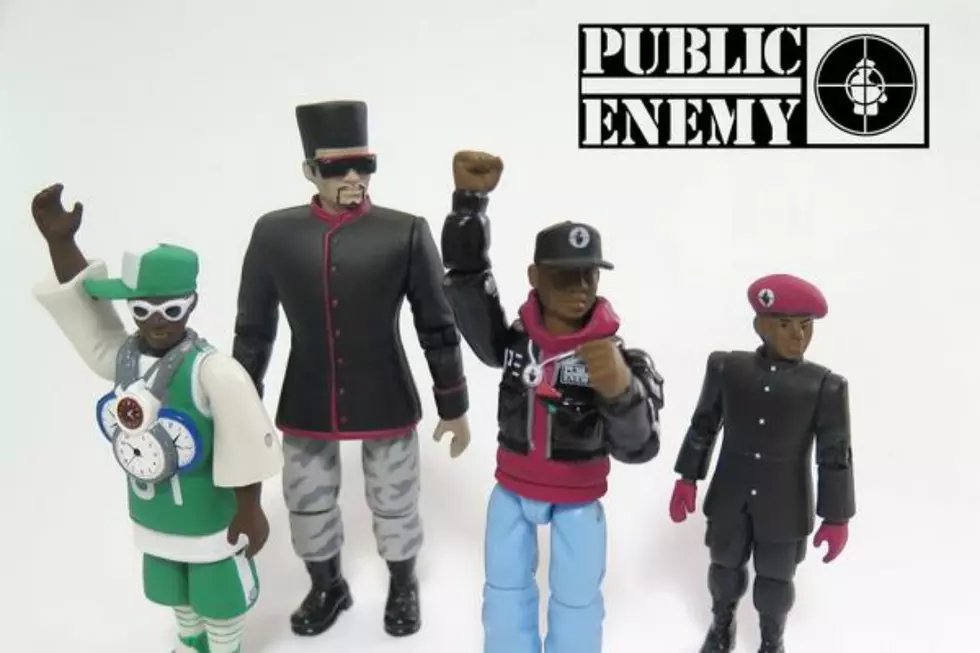 Public Enemy Action Figures Are On the Way
Aggronautix
Move over Optimus Prime, the new Chuck D action figure is coming for you. Aggronautix is releasing Public Enemy action figures next month. The die-cast PVC figures will feature Chuck D, Flavor Flav, Professor Griff and Terminator X and will be sold as a four-piece set. The figures will be designed by New York Times Best-Selling and Eisner Award winning comic series Hip-Hop Family Tree author, Ed Piskor.
For now, the action figure set is available via pre-order but they'll be available in stores in the coming months. There's no question that Public Enemy will make some great action figures—seriously, who wouldn't want a Flavor Flav doll to rap along with "Fight the Power"?
The legendary Rock and Roll Hall of Fame inductees have left an indelible imprint on hip-hop and continue to be an active influence, particularly given the turbulent times, as hip-hop heads look to strong voices that speak to their plight to fight injustice. It Takes a Nation of Millions to Hold Us Back, Apocalypse 91... The Enemy Strikes Black and Fear of a Black Planet continue to be staples in the genre, celebrated for their brash, straight-forward lyricism, consciousness and production.
In addition to becoming a kick-ass action figure, Chuck D is currently out on tour alongside B-Real, Tom Morello and Rage Against The Machine as Prophets Of Rage on the Make America Rage Again tour. The next stop is in Brooklyn before the tour wraps in October with a show in Las Vegas.
Visit Aggronautix to purchase the Public Enemy action figures for $59.95.
Marvel Releases More Hip-Hop Variant Covers