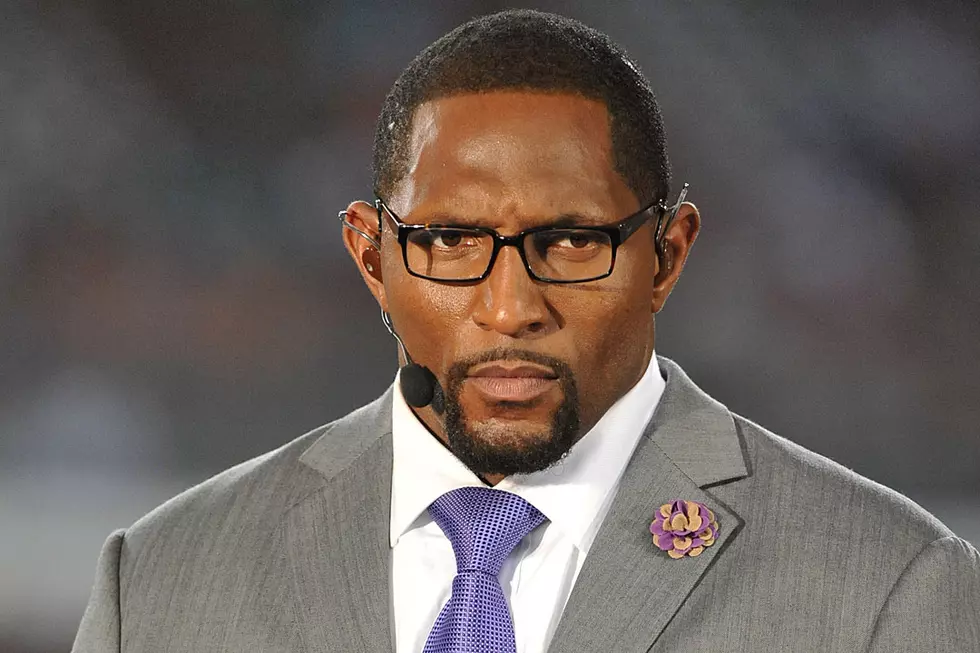 Passionate Ray Lewis Begs Baltimore to Stop Rioting
Getty Images
Baltimore Ravens legend Ray Lewis has a message for people in the city.
Lewis, whose stature in the city among athletes is up there with the likes of Ripken and Unitas, accentuates his plea by saying, "You don't have no right to do what you're doing to this city. Too many hardworking people built this city."
While he admits justice wasn't done, he reminds people, "Rioting in our streets is wrong. It's dead wrong."
Lewis, who infamously had his own legal troubles surrounding the murder of two people in 2000, was known during his career for giving pregame speeches that would fire up his teammates and it looks like that talent is still there. He also tried to spread his message of peace on Twitter.