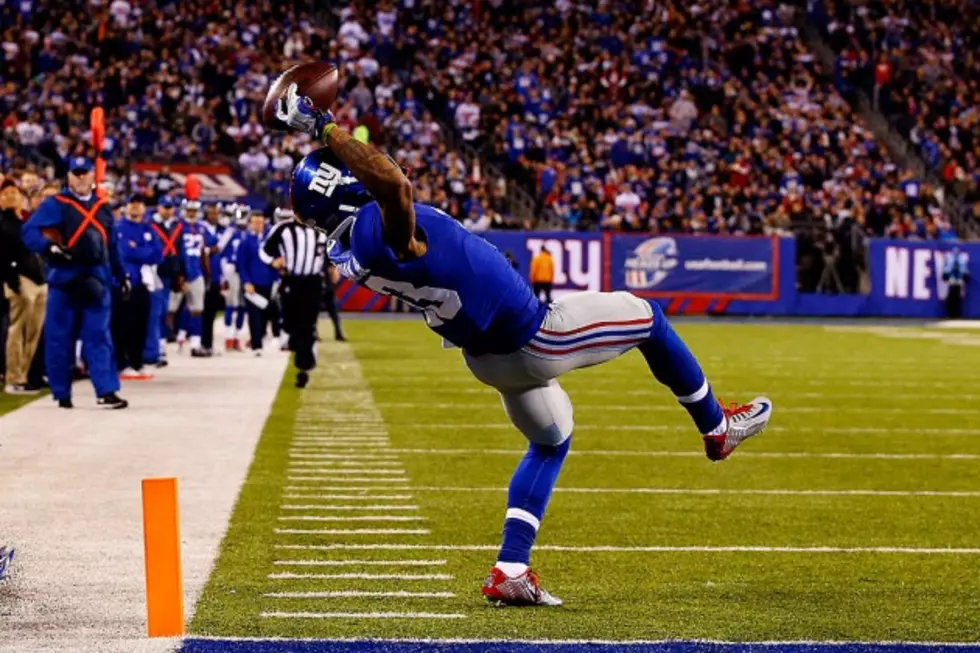 Did Odell Beckham Jr. Make the Greatest Catch in NFL History? [VIDEOS, POLL]
Getty Images
The New York Giants may be immersed in a lost season, but there's a glimmer of hope in electric wide receiver Odell Beckham Jr. The rookie from LSU made a you-have-to-see-it-to-believe-it catch for a touchdown during the G-Men's 31-28 loss to the Dallas Cowboys on Sunday night that some are saying is the best grab ever.
Beckham defied the laws of physics and good defense to haul in a 43-yard TD in the  second quarter, en route to a night where he caught 10 passes for 146 yards and a pair of scores. It appears he caught the ball with only three fingers, which is all the more mind-blowing because the Cowboys' Brandon Carr was illegally draped all over him.
Beckham's stunning grab is the latest in a long list of improbable catches by Giants receivers. First and foremost on that list is David Tyree's amazing helmet catch against the New England Patriots in Super Bowl 42.
Many consider Tyree's catch the greatest in Super Bowl history. The fact that Eli Manning threw both passes shouldn't be overlooked, either (and don't forget the precision Manning showed a few years later when he hit Mario Manningham along the sideline during the Giants game-winning drive against those same Patriots in Super Bowl 46).
So, there's no shortage of fantastic catches, by Giants receivers alone. But Beckham's may stand above and beyond anything we've ever seen. Tell us what you think below.