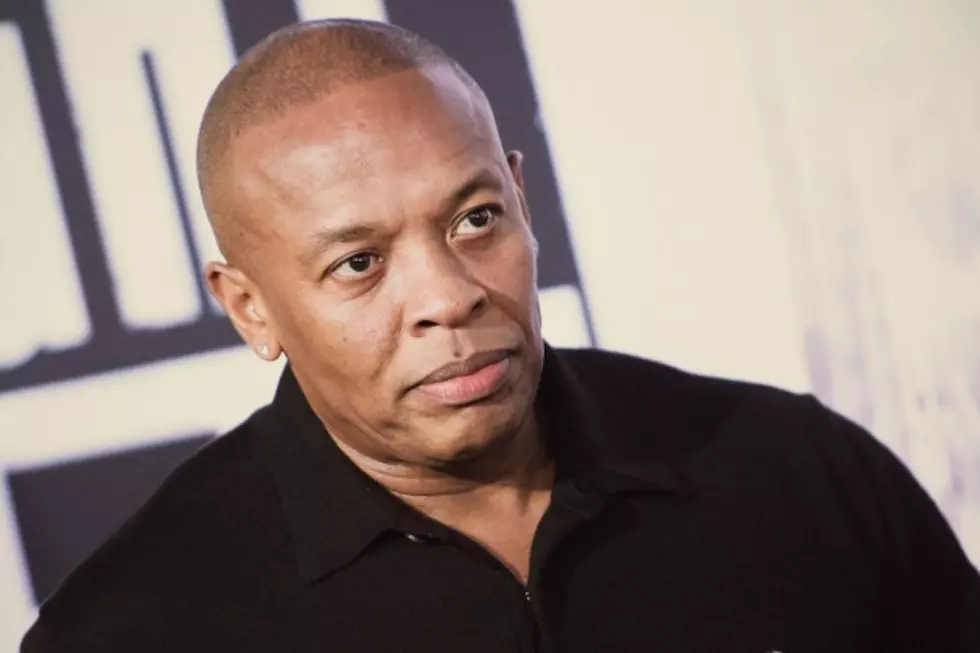 Dr. Dre's Attack on Dee Barnes Was in Original 'Straight Outta Compton' Script
Jason Kempin, Getty Images
Hip-hop journalist Denise "Dee" Barnes criticized the producers of the N.W.A biopic Straight Outta Compton for hiding the truth and failing to include the beating she suffered by the hands of Dr. Dre years ago in the movie. But it turns out that the violent incident was actually in the film's original screenplay.
According to the Los Angeles Times, Jonathan Herman's original script did include the violent encounter between Barnes and Dre but was omitted from the movie.
The newspaper describes the scene as Dre's "eyes glazed, drunk, with an edge of nastiness, contempt" and he sees Barnes at the party and approaches her. They have a heated conversation that escalates into Dre attacking Barnes and him "flinging her around like a rag-doll, while she screams, cries, begs for him to stop."
The original script was 150 pages and the film's original film length was three-and-a-half hours long, so several story lines, including the attack on Barnes, had to be cut from the finished project. Other scenes that didn't make the cut were ones in which Dre is shot four times in the leg, a flashback of his younger brother's death in a fight and another where his house catches fire during a house party.
Barnes wrote a scathing commentary on Straight Outta Compton for Gawker criticizing the producers for revising history because the "truth is too ugly for the general audience."
When the film's director, F. Gary Gray, was asked about the omission of the Dee Barnes incident he told audiences at a New York film panel that he couldn't fit every side story in the movie.
"We had to make sure we serve the narrative and the narrative was about N.W.A," he said. "We had to focus on the story that pertinent to the main characters. You could've made five different N.W.A movies. We made the one we wanted to make."
Reps for Universal, Dr. Dre and Gray had no comment on the matter.
See 25 Historic Moments in N.W.A's Career