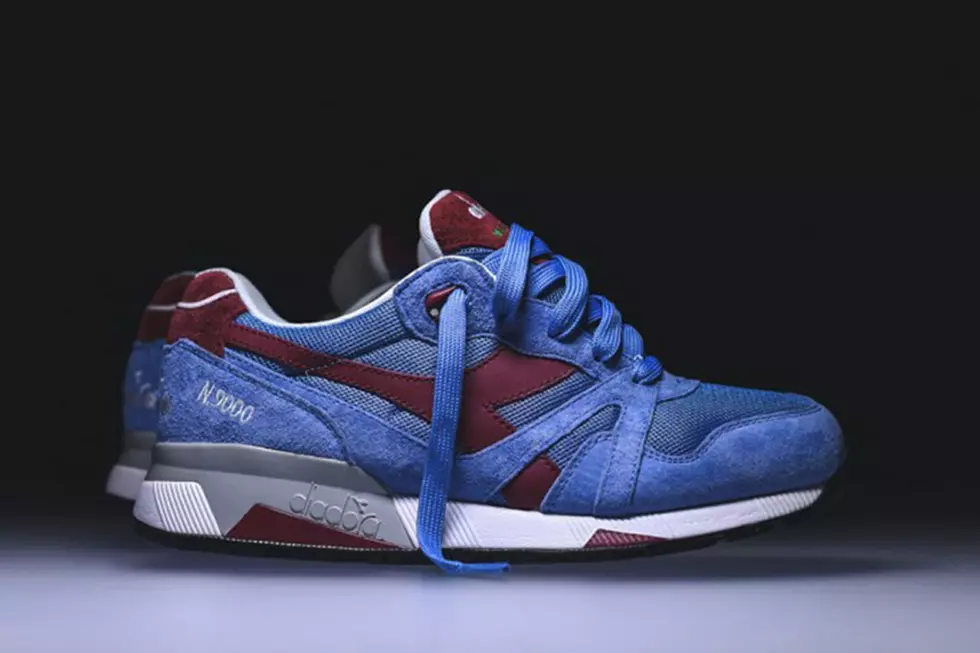 Diadora N.9000 Italia Silver Lake Blue
KITH
When it comes to sneakers, Diadora isn't as touted as other brands but it deserves all the respect and more. The Italian sneaker isn't simply sitting idly by waiting on recognition either, instead they are consistently dropping heat with or without a collaborator.
The Diadora N.9000 is one of the brand's premier heritage models but don't you dare call it an old fogey based on it's age. The model looks as fresh as the latest designs of this decade with it's blue and maroon suede and mesh build. The stitched in branding falls in the usual places and unto Diadora goes all the glory as this pair was cooked up solely by the in-house design team.
These are available now at very select Diadora retailers and you can find your pair at KITH for a mere $200, not bad for something this good.
20 Best Sneakers of 2015