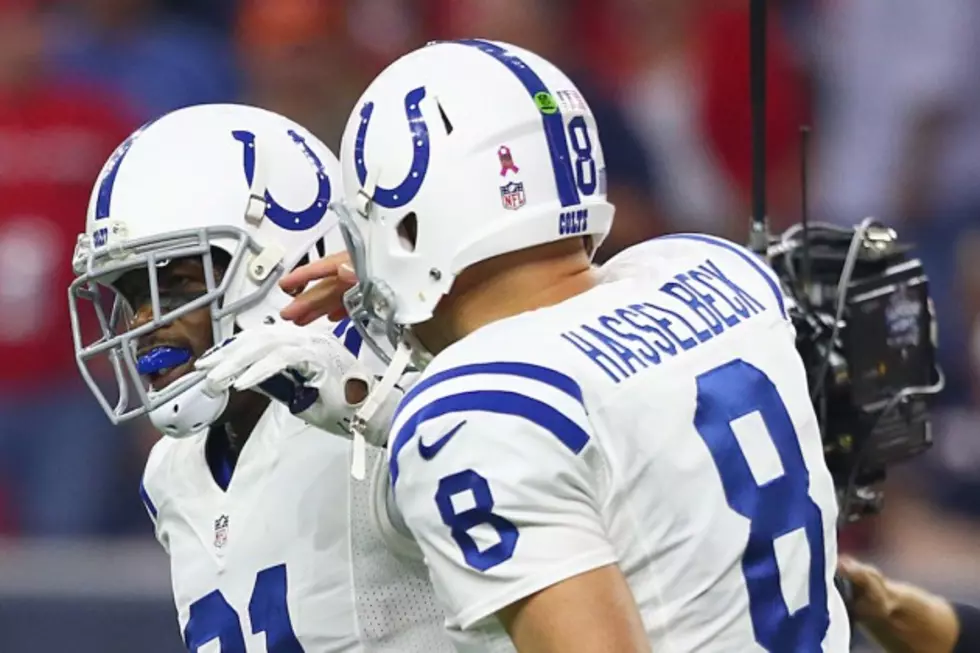 Colts Don't Need Luck to Beat Texans, 27-20
Getty Images
Matt Hasselbeck threw two touchdowns to Andre Johnson, and the Indianapolis Colts held off the Texans, 27-20, in Houston on Thursday night. Indianapolis (3-2) improved to 2-0 in games started by the 40-year-old Hasselbeck, who is filling in while Andrew Luck recovers from a shoulder injury.
Johnson, who spent 12 years with the Texans before being released in March, caught six passes for 77 yards and two scores. The second TD gave Indy a 27-17 lead in the fourth quarter.
Frank Gore carried 22 times for 98 yards for the Colts (3-2), who have now won an NFL-record 16 consecutive games against division opponents.
Houston (1-4) was unable to rally at home, but they did get a productive game from quarterback Brian Hoyer, who replaced an ineffective Ryan Mallett in the second quarter. Hoyer completed 24 of 31 passes for 312 yards and two touchdowns with an interception.
Texans receiver DeAndre Hopkins had 11 receptions for 169 yard